THE STERLING WINDOW LOFTS
283 Portage Avenue
The eight levels above the first floor commercial space of the century-old Sterling Building were once offices and are being beautifully transformed into a residential complex geared towards young professionals.

The building will be host to 64 suites which are a combination of bachelor and one bedroom units. These "Micro-Apartments" which are the fastest growing trend in urban centers around the world, though compact, are filled with light from the large windows. The walls separating the living spaces from the bedrooms are kept low and have no doors in order to create an open and spacious unit. The finishes and fixtures are clean and modern, while complementing the Heritage elements of the building.

Though suitable for residents of any age, these units were designed with the young "up-and-comers" who wish to take advantage of the energy and fast-pace of Winnipeg's rapidly evolving downtown and use the city as an extension of their dining and living space.
"Where the City is Your Backyard, and Your Home is Your Community."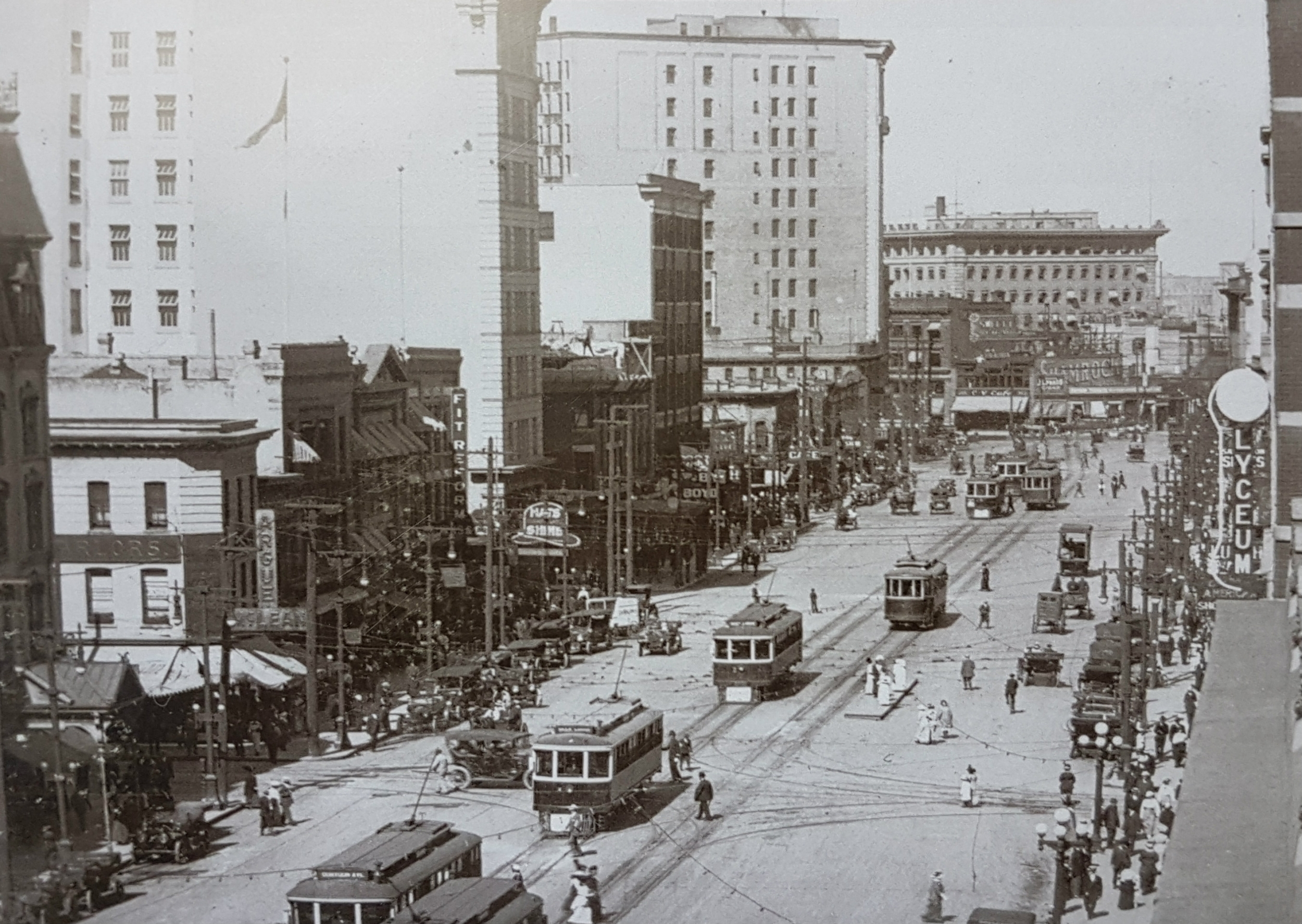 Above: Portage Avenue Looking East, c 1914 (The year of construction completion of The Sterling Building)
SEE HOW THE PROGRESS IS COMING!
View our galleries below. We will be updating frequently, so check back often!